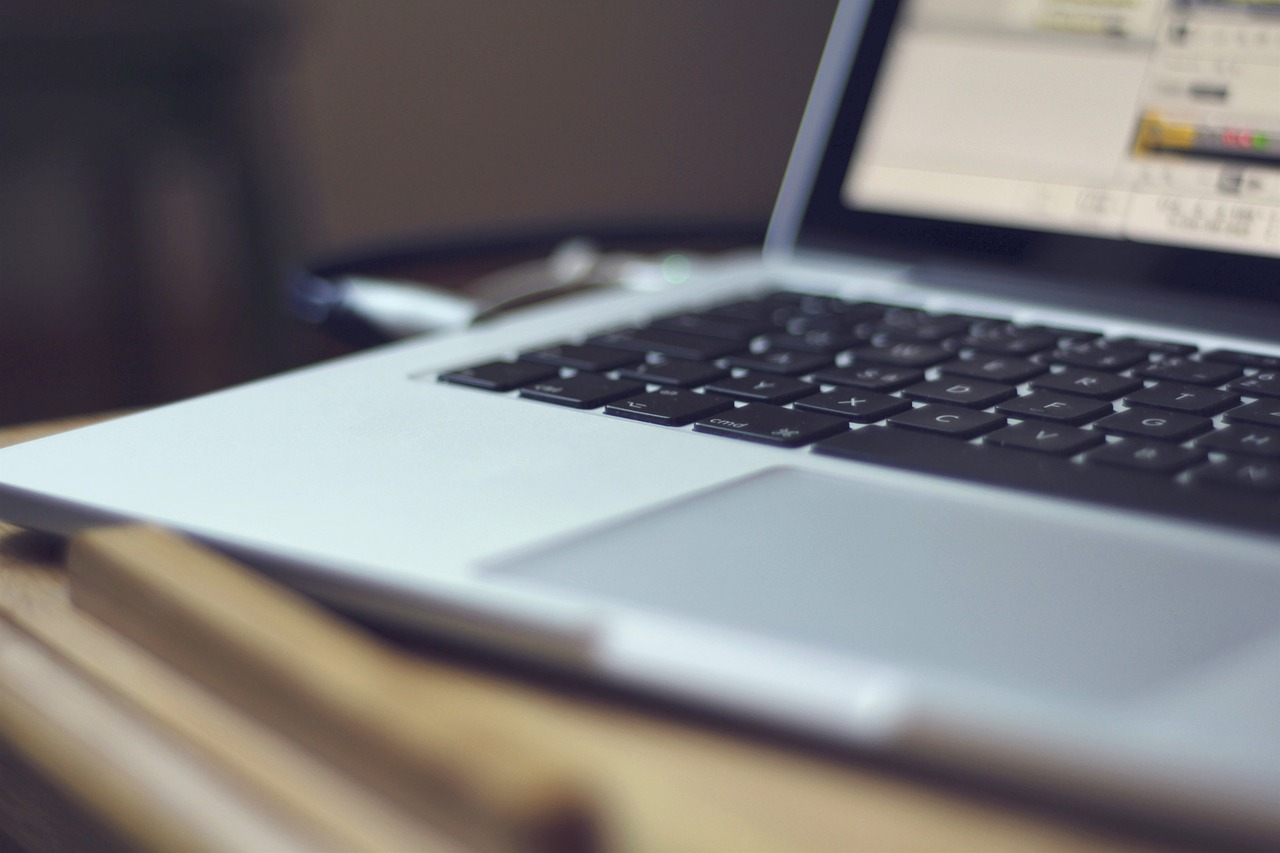 Clients: Pay Up
Nothing worse than doing a job and then not getting paid for it. It is something every freelancer dreads. Unfortunately, getting someone to pay up can sometimes be complicated. Never fear, there are ways to handle the situation and get your payment without tearing out your hair or just giving up out of sheer frustration.
1. Persist: Keep up the pressure on your client
Burying your head in the sand and hoping you will not encounter a non-paying situation is not the way to manage your business. You need to be proactive and organized. Have a process to hand that will allow you to be persistent and professional. A system with a contract and follow-up that ensures your customer knows you are not just going to 'go away'. An organized system for billing, invoicing and follow-up sends a clear and professional message that you know what you are doing and will not accept their behavior.
Unfortunately, with work that is conducted online, there is often no contract in place or a system for addressing non-payment. Freelancers can be their own worst enemy. Sometimes being too busy to chase the payment or deciding timewise to cut their losses. Do not give up as there are options available to manage this situation, but you need to be prepared to put the time and effort in before you encounter it. Keeping accurate time data for invoices and follow up emails are important, as is being flexible in your approach to your client if he genuinely has problems.
2. Contact other people who have worked with them
Not getting replies from your invoices or emails? Calls not being answered? A freelancer's nightmare. Contacting others who have worked with the company can provide you with a different perspective on who you are dealing with. No one else had problems? Then possibly it is a temporary blip with your client that can be resolved by a different approach. Try asking if they have a problem and look for ways to compromise over payment dates. If others had similar problems how did they cope?
Talking with other freelancers can help you decide your next course of action. Possibly, offering an alternate payment method or staggered payments will help. The feedback that the client has done this before, means you will have to make a decision on what to do next. Legal action? Let it go? Whichever route you choose, knowing that others have been in a similar situation and what choices they made, makes you feel less alone and isolated with the problem.
3. Call them out publicly – Pay Up or else!
There are different schools of thought about publicly shaming your non-paying customer. Is it a professional approach to take it into the media with Tweets or FB shaming? What would your other customers think if they saw this? Before making this decision, discuss it with other freelancers and colleagues, do not make a rash decision. Reflect on how you want your prospective clients to perceive you and your business practice. Only you can weigh up the long term cost of deciding on this course of action. It is possible that just the indication that you would consider this approach, might in itself be a deterrent.
Or.. Work with Wordapp 🙂
Wordapp offers freelancers the security of a professional payment system, contracts are in place, and both parties know what is expected of them. Working with Wordapp as a freelancer your admin is sorted for you, leaving you to focus on the task at hand. No more truculent clients, no more worrying if your payment will arrive on time, or even at all. Working with Wordapp is a headache averted.
How Wordapp is improving payments?
In a couple of weeks you will be able to see your live Balance in Wordapp!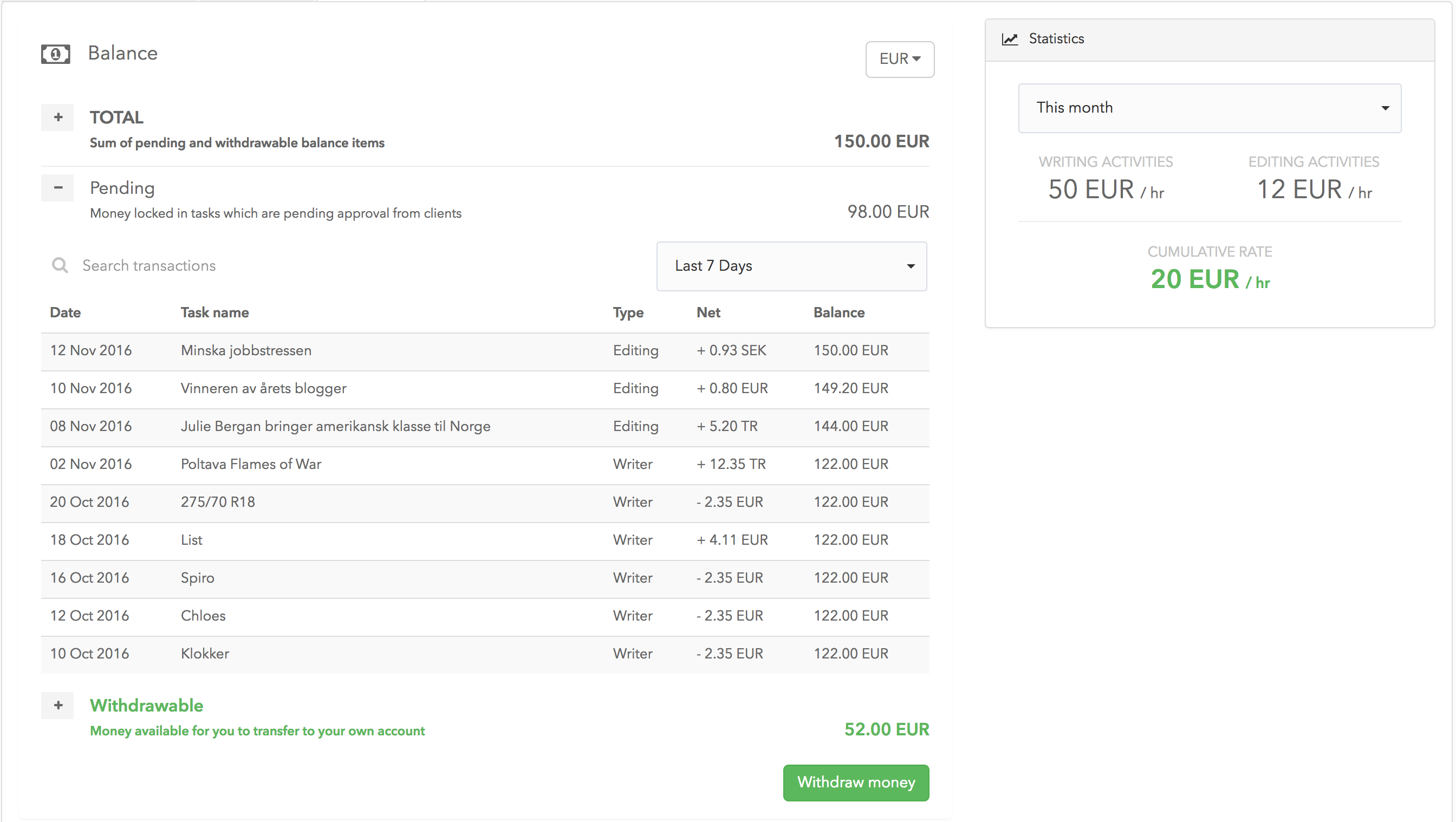 Problems with Payments in Wordapp?
Sometimes things don't go as planned, email support@wordapp.com to get things sorted right away!