BUSINESS
Continuously improve your Google Ads ROI. 1st month is FREE for businesses.
FREELANCE
Write ads for your favorite brands. Get a bonus if your ad wins and compete for monthly prizes. It's FREE!
WORDAPP SPLIT ADS PACKAGES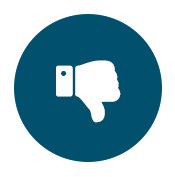 Traditional Process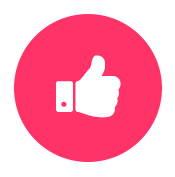 Wordapp Ads
3 STEPS
TO HAVE CONTINUOUS
IMPROVEMENT OF YOUR GOOGLE ADS ROI
If you are struggling with the problems of the traditional ad copy process Wordapp is here with its revolutional solution: Wordapp Ads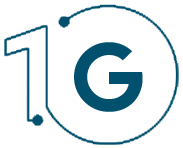 CONNECT YOU GOOGLE ADS ACCOUNT
Connect your Google campaign to wordapp.com and set the variables for the experiments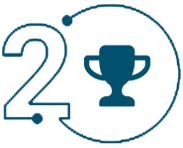 WINNING ADS ARE SELECTED AUTOMATICALLY
Within 5-15 days Google automatically provides the results of the experiments and we distribute the payment to the copywriters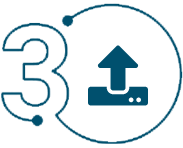 RECEIVE YOUR COPY
Copywriters from all over the world will start submitting ad copies within hours, and the copy you approve is seamlessly uploaded to your google ads account
FAQ
Why is there a waiting list?
All our subscriptions come with a minimum of successful experiments guarantee each month and the waiting list assures that we keep this guarantee by matching the perfect copywriters with each company by rolling it out on a daily basis.
How do I move up the waiting list?
In the "waiting list" area you have the possibility to share the Google Experiments page with the people you know. For each person you share with that gets on the list you earn one point and move up the list.
Can I cancel my Google Ads subscription at any time?
Yes, you can cancel your Google Ads subscription at any time 10 days prior to the next billing cycle.
Can I pause (freeze) my Google Ads subscription?
Unfortunately, you can't pause (freeze) your subscription.
What should I do to start getting ad variations for my Google experiments through my subscription?
You will start getting ad variations (split ads) from the crowd within 24 hours from starting your subscription.
Can I use my own team of copywriters for Google Ads in Wordapp.com?
Yes, you can invite as many copywriters as you want for free to any project in Wordapp.com (at this moment you can't pay your own writers through Wordapp).
Which payment methods do your support?
We accept Visa, Mastercard and Paypal.
What happens if the minimum guaranteed successful experiments for my subscription are not successful in a month?
If we are not successful in boosting your ROI in a given month, we will roll over the guarantee to the next month and quadruple the number of ad variations that month until the guarantee is reached. In the unlikely situation where your campaign is simply not possible to improve, we will give you a 100% refund.
How can I measure the success of the Google experiment?
Google is kind enough to do that for you based on the goal you have set up.
Should I connect my Google Ads account to Wordapp.com?
Yes, in order to get ad variations through our subscription your Google Ads account has to be connected to Wordapp.com
Is it safe to connect my Google Ads to Wordapp.com and how do I disconnect?
Yes, it is safe and at any point, you can disconnect your Google Ads account from Wordapp.com in the apps section in your business account or by revoking the access in Google Ads
Can I choose a writer in Wordapp.com?
Our AI algorithm does that for you.
How does Wordapp.com assure the quality of the ad variations?
You or an Elite Wordapper that you select approve all your ads before they are sent to your Google Ads account. You can approve from your browser or your smartphone.
WHY ONLINE BUSINESSES USE WORDAPP?

50% Cheaper
Online businesses using Wordapp save on average 50% on their internal and external costs for content and translation

10x Faster
With 1000s of freelance writers and translators, Wordapp saves you tons of time

100% Automated
Wordapp features 100% automated workflows including Plagiarism Scan and uploading texts to your site
Split Ads In Google Ads Experiments
What Is Google Ads Experiments?
Ads. They are the portal to your website, a friendly welcome to your potential customers and an enticement to visit. Using Google's Campaign Ads Experiments provides a perfect way to try a new approach with just a portion of your existing traffic. This way, you can compare the results easily before deciding to implement any changes to your original campaign.
Read more
How Do Ad Variations Work in Google Experiments?
Have you ever had a great ad idea but never implemented it? Writing better ads is crucial in continuously improving the success of any online campaign. However, the thought of testing different concepts in an existing campaign can be nerve-wracking. With poorly performing campaigns there is not so much to lose, but how these adjustments could impact a high-performing ad campaign is a completely unknown factor. Creating experiments and ad variations will allow you to test your ideas in a controlled way. It makes it effective and simple to test your new ads without having any detrimental impact to your original campaign's performance. Here's how!
Why Should You Do Ad Variations?
Google Ad variations allow you to quickly and easily test a new variation across many different campaigns, or even your entire account if you want. You can try out new keywords, or see how your ad will perform with a slight change to your call to action. You are also able to test the impact of a change to your headline across all your ads and multiple campaigns. With ad variations or split ads, you can then easily review the results against your existing campaign. Writing improved ads should be a continuous process, and that's where Wordapp Ads can also step in to help.
A split test marketing strategy will allow you to analyze two elements and identify the one which will deliver superior results. When you are happy with the Google Ads ad variations and the results of your experiment, then you can apply the successful, modified ads to your ongoing campaign. You are able to either replace an existing ad completely or create new ads using the variations. Remember too that AdWords ad variations can be applied to improve many other SEO marketing tools including your landing pages, blog titles and emails!
How Does The Traditional Process Work?
Although ad copy is only a few lines long, or even less, it is the most important part of any pay per click campaign. It either generates a visit to your URL, or the customer simply moves on to an organic search engine result. When properly utilized, it is extremely effective. Many companies struggle with the inherent problems of traditional copy processes, manual orders and deliveries. Some even fail to implement a campaign experiment due to the potential high risk and uncertain results. Using Google Ads for split testing and simultaneously harnessing the power of Wordapp Ads solves all these issues instantly.
Understanding how to effectively write ad copy will always demonstrate exactly how powerful the use of words can be. They can engage attention and persuade people to take a course of action. However, we are all getting better at ignoring the overwhelming number of ads we see every day. We also respond to different messages and the ways they are conveyed in many different ways. A Google Ads split test allows you to experiment and find the most relatable and engaging options. This is particularly important when considering split testing eCommerce campaigns. Now factor in Wordapp Ads and there are no limits to your choice of compelling ad copy!
Wordapp For Split Ads
SEO and content is an essential tool and a profitable way to scale your website with a long-term view. However, it takes patience and time to see results. When people search on Google, they have intent. They are actually looking to buy your products and services when they type in those words. This is why focus Google experiments are so important and such a powerful tool. You can get started fast and begin generating new customers and sales within the hour. A/B testing can then help you to perfect your ads, and it is performance-based, meaning you are paying for actual results.
If you have not tapped into this potential, then it is high time that you did. There is currently no other search engine marketing that will yield a better return on your money. However, although Google AdWords is a straightforward process, it is time-consuming and takes time to master if you want to achieve the best results from pay-per-click advertising. This is where teaming up with Wordapp Ads makes total sense. It will provide you with a seamless automatic process and access to a bottomless pool of creative writing skills on a global scale.
Wordapp Helps You Ensure Continuous Improvement Of Google Ads ROI
Combining Wordapp Ads with Google AdWords produces a revolutionary tool. It will reduce your workload, increase your online traffic and refine your marketing strategy. But it can also do so much more. With this innovative solution, you can ensure that you see continuous improvement of your Google Ads ROI. It is measurable with Google Ads and measurable with Wordapp Ads. There is absolutely no risk; you can just reap the many benefits of this seamless and creative solution. We simply connect your Google campaign to wordapp.com and set the variables for your experiments.
Simply put, this automatic process and the global crowd at Wordapp does all the work for you. That means you have more time to focus on other areas of your business. It is also a perfect solution for new businesses, as you will not have to wait so long to see results. You will be involved every step of the way, as the innovative Wordapp Ads technology lets you stay totally in control. Organic traffic is a bonus, but if you want to ensure higher conversion rates and an ROI that continues to improve, then this is your seamless and creative solution. It is also completely risk free as it comes with a guarantee!
What Is The Split Ads Process In Wordapp?
After connecting your Google campaign and setting the variables for the experiments, you can sit back and wait for shiny, engaging ads. Talented copywriters from our global crowd will be submitting creative ad copies within hours. You can even invite your own writers to the project for free. Wordapp has sleek, automated workflows that include a plagiarism scan so you will receive unique, dynamic ad variations within just 24 hours of starting your subscription. You, or your chosen Elite Wordapper, then approve all copy before the ads are uploaded seamlessly to your Google Ads account. It really is that fast and easy!
In between 5 and 15 days, Google will automatically provide you with the results of your experiments. We know it will increase your ROI, so Wordapp Ads comes with a guarantee. If you do not see a successful boost to your ROI in any month, our guarantee will roll over to the next month. The number of ad variations for that month will be quadrupled until we reach the guarantee. If we can not improve your campaign for some reason, you will enjoy a 100% refund. So, why not give Wordapp Ads a try today? You have nothing to lose and everything to gain!
WHAT OUR USERS ARE SAYING
I love this life of not having to wake up to an alarm, sleeping until I wake up, going to bed when I'm tired, eating when I'm hungry, and having a cigarette whenever I want. I love taking all the breaks I wish without anybody telling me to do something NOW. Also, freelancing appeals to me, because I get paid more the more effective I am, so it motivates me to live a more efficient life.

After days at sea, I really enjoy sitting in some coffeeshop, opening my computer and connecting with other Wordapp writers and work with words instead of ropes and sails. And more! With Wordapp, I have discovered some corners of the digital world that I would otherwise have never visited. So, even while working I keep traveling.

Just think about it, thanks to Wordapp, I can work while spending Christmas on a beach in South America and spring in wonderful France. All the time I am together with my husband and kids. My only regret is that I did not do this sooner!

TERJEFreelance writer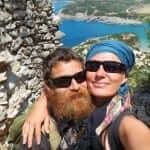 PETRAFreelance writer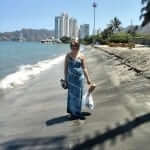 VIVIANFreelance writer