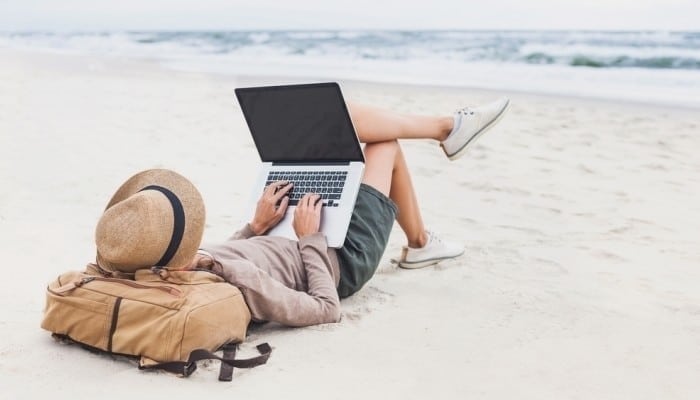 How to earn money while travelling the world?
Is the 9-5 circus working for you? Most people will answer no. Most have dreams of finding a job that allows them freedom, creativity, and time to travel rather than sitting in a cubicle for most of the day. If you're like most, consider an option that allows you to monetize your language assets by translating, editing, or writing. Freelance writing and travelling are possible through sites like Wordapp.
What do you do for a living?
Imagine sitting at a coffee shop in a remote area of a foreign country, and you meet someone new. They ask, "What do you do for a living?" You reply, "I write and travel the world." This is actually possible! Your ability to translate content to/from your native language, paint a picture with words, or pick up small details while editing can be a great asset.
No commitment or obligation
How to get paid to travel and write? Wordapp! This is a language-processing platform for SEO and SEM (search engine optimization and marketing). Various content needs are tasked to freelance writers, translators, and editors. Each freelance artist is trained online via webinars and tutorials. Start small and gradually work up to larger and higher paying jobs. Enjoy a no commitment or obligation atmosphere where you are in control.
Real freelance writing jobs are available. Enjoy the freedom to travel and use your experiences to fuel your creativity. You can be paid to create interesting, original articles, edit another writer's content, and in the event you are multi-lingual, translate different articles to/from your native language. Expand your imagination and idea bank by taking advantage of jobs where you travel and write.
Try it for yourself
As you can see, connecting with Wordapp is a win. They are accepting new writers, editors, and translators. They offer a plethora of content with no commitment or obligation to continue at any time. You choose your jobs from the task feed and will not be pressured to write anything that doesn't work for you. If you are looking for freelance jobs for travellers, this is a perfect fit. Try it for yourself. Learning the platform is quick and easy, and you'll be earning money in no time.