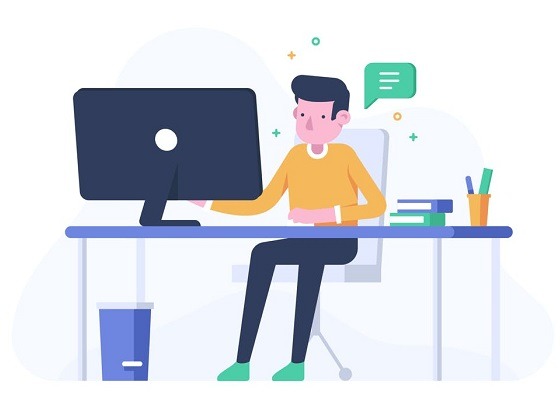 Get access to all tasks in WordApp
Many people are asking us if we have more work to offer. The answer is simple: yes we do. In WordApp we have lots of ongoing projects. These projects include different writing tasks but also easy surveys and website review projects. However, we also need to see that you have the right skills. For that we have created some special steps that you need to take to show us that you are the right person for our projects.
How can I get access to easy tasks?
Probably the easiest way to make money in WordApp is to complete easy survey tasks. These tasks appear in your task feed right after you have created your WordApp account. For joining these easy survey tasks you need to live in a country where the survey tasks are active.
We also have ongoing monthly website review projects in some countries like Finland and Sweden (a lot more countries coming). You will get access to these projects through the country manager. They are an easy way to make some money each month without any required writing skills.
How can I get more writing tasks?
You can find all available tasks from your task feed after completing the first lessons in WordApp. However we also hire experienced freelancers to write outside of WordApp as well. If you are interested in getting more writing tasks and you feel that you would be a perfect fit for our projects you can follow the steps below.
Step 1
The first step we ask you to do is to fill out our quick Self-assessment survey and describe your skills. We also ask you to send a previously written sample text for us. If we like it and we have an open place for you, we will contact you directly.
Step 2
Your previously written sample was accepted by one of our native writers, and we invite you to write your first sample text for one of our ongoing projects.
Remember to be careful on this one, as it is considered as a test. If we find mistakes like grammar, typos, wrong terms, etc, your text won't be accepted. Take this test only when you have time to make sure it is perfectly written. It will be checked by one of our native expert writers.
Step 3
Was your sample text approved? If yes, congratulations! Now you'll get access to texts in your taskfeed. If you're an amazing writer our project managers will add you to different projects in WordApp.
Can I get a guaranteed amount of work via Wordapp.com?
If you're an amazing writer and devoted freelancer you have the possibility to get guaranteed work in WordApp. Elite wordappers (EWAs) are trained to run projects in Wordapp (including SEO, keyword research, and building WordPress websites).
If you deliver amazing quality content and one of our country managers gets impressed by your work you get the opportunity to become an EWA. We will assign a coach for you who will help you with the onboarding process. This includes all that you need for getting started as a wordapper like setting up your WordApp account, uploading texts to WordPress, getting to know the clients and much more.
The coach will go through with you the first month onboarding checklist that includes everything you need to know to be self going. After the first month you have a chance to continue with a new plan. This plan can include website building, project management in WordApp, SEO and a lot more.