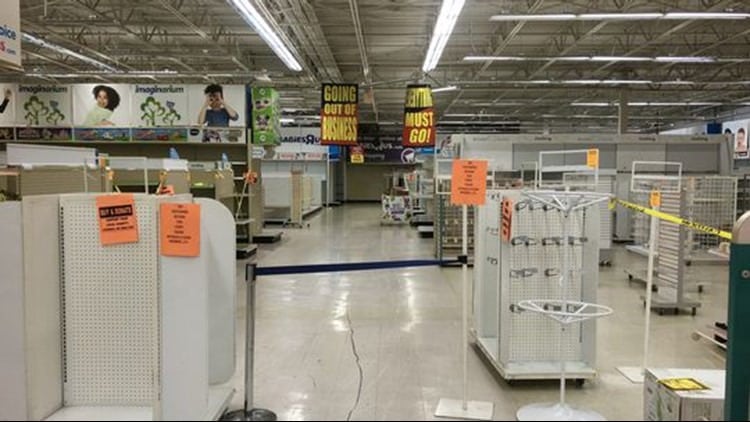 Metnin Türkçe versiyonunu okumak için buraya tıklayınız.
Failure to go digital might end up in bankruptcy
The real reason Hotiç is facing bankruptcy is a dying strategy, not the currency crisis in Turkey.
Hotiç, the shoe brand, which was established in 1938 and that currently has 161 stores in 7 countries, just filed for bankruptcy protection, blaming the current currency crisis in Turkey.
Wow, an 80-year old company going bankrupt because of the currency crisis, Turkey indeed faces tough times ahead.
Frankly, although the currency crisis was obviously the trigger for the bankruptcy, the underlying problem of Hotiç along with most Turkish brands, but also global brands such as H&M or already bankrupt ones like Toys R Us and Sears, is far deeper. The problem is the failure to switch from a dying strategy, that of continuously opening physical stores and not embracing globalisation.
The Real Problem
Here are some facts:
USA: In 2017 105 million square feet of retail space closed in the US and already in the first 4 months of 2018, 90 million feet of retail space in the US has closed.
H&M: H&M which is a global brand that has been growing sales at 10-15% a year for the last 30 years, using the formula of opening 10-15% new stores each year, has lost 66% of their company value or 30 billion USD in the last 18 months. The sales in the physical stores are decreasing, not increasing.
NA-KD: Which sells fast fashion under its own brand online has grown from 0 to 1 million customers globally in less than 3 years, with a global sales to over 170 countries and a run rate of over 100 million USD in yearly sales.
The Solution for Hotiç – go digital
Clearly, the real reason behind the bankruptcy for Hotiç is not the currency crisis. Simply put the real reason is that the old formula of opening stores is no longer a winning formula, it has to be combined with a serious digital strategy. Here is how I would save Hotiç (and any other struggling brand):
Action 1: The E-shop should be the flagship store: Hotiç along with many other brands, spend less on their e-shop than on the rent of one physical store, yes it is insane. The e-shop doesn't even have all the products for sale online.
Solution: Close down all unprofitable stores and spend the rent of 2-3 stores on the e-shop. It will drive sales to the e-shop but also to the remaining physical stores. Additionally, e-commerce in Turkey and globally grows about 30% a year, so even if you do an average job, you will double sales every second year.
Action 2: E-export first strategy: Exporting products makes your business currency-crisis proof, currently Hotiç is not even available in English (yes, for real).
Solution: Adopt an export first strategy where all products are available in English and Turkish once they go for sale, see where people buy from and expand your online and offline presence to that language and market.
Action 3: Generation Z: Don't buy followers on Instagram, generation z care about authenticity. Currently, Hotiç has less than 0,3% engagement rate from their followers, whereas an influencer or brand relevant for generation z typically have 5-10% engagement rate. Take Nusr-et as an example.
Solution: Launch new products together with influencers, lets global influencers design their own shoes and shoe lines together with Hotiç. Hire a stellar generation z team for the marketing department and give them iPhones to take authentic pictures of real people promoting a lifestyle, instead of studio photos.
To summarise: Turkey has to become a producing and exporting country, where we create products with added value by creating brands or inventing technology (currently only 2% of exports is technology in Turkey, in Sweden that number is 40% for example). The only way to do this is by embracing an export first strategy and mastering a new digital world.