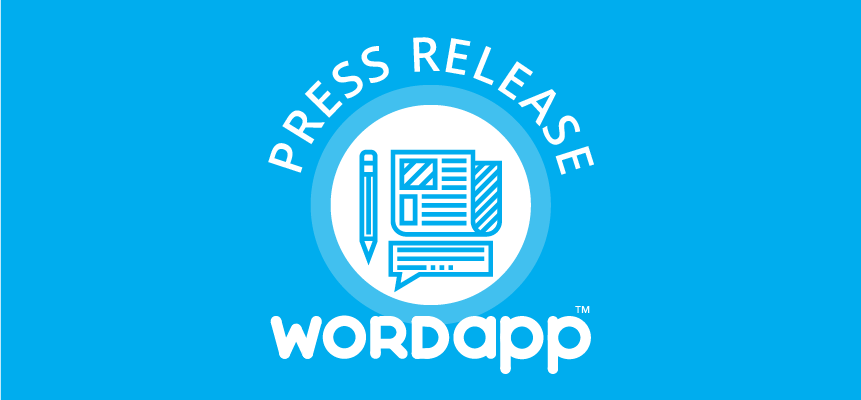 Scale Your Content Production 10x with Elite Wordappers
Let an Elite Wordapper scale your content production in Malta, Turkey or Sweden to '10x' your in-house team
Today (17th of July) Wordapp.com, the free content processing platform that helps online businesses scale their content needs, officially launched 'Elite Wordappers' in Malta, Turkey and Sweden.
Elite Wordappers are freelancers that have over 1000 texts approved by clients in their native language. They can work with you at your office or online to help you set up projects and assure quality. They will help you scale your content production 10X.
Lead times for backlogs or entering new markets decreases to days and weeks rather than months, by combining the 20,000+ strong Wordapp.com crowd with local Elite Wordappers that can come to your office whenever you need.
Summary: Content backlogs never finish and entering a new market takes on average 6 months
Here is some data from a survey among our online business users:
SEO gives the best ROI (over 700%) but less than 78% of content backlogs get finished.

Over 50% of all content on European e-shops is duplicate (adding to the backlog).

An iGaming operator takes on average 6 months to translate their site for a new market and an e-shop takes on average 5 months.

Recruiting one freelancer takes on average 3 weeks and the average backlog or localization project requires more than 5 full-time freelancers for at least 3 months.

35% of all outsourced localization projects need to get redone because of poor quality.

Reducing a backlog problem or entering a new market

always

results in creating problems elsewhere.
The Problem: The coordination costs (admin) of managing freelancers are very high
In order to attack your backlog or localization project you more or less have to become a content or translation agency.
This means that suddenly you can add this to your daily workload:
Find freelancers on Fiverr, Upwork or through your network. Manage their applications and test their skills.

Manage their payment expectations – all have a different price.

Ordering texts. Preparing the order with keywords and creating a brief of the project for the freelancers.

Managing the production:

Making sure that you get the texts in time and re-assigning tasks to freelancers that stop responding

Quality assurance

Making sure instructions are followed

Uploading texts (a.k.a. copy/paste)

Checking for plagiarism and terminology

Answering questions related to the instructions

Reporting your progress to your manager.

Answering questions about when the freelancers will get paid and the processing the actual payments.
#FML! So you went from growth hacking and SEO to becoming a babysitter and using an agency is too expensive (2-3x more expensive than using freelancers directly).
The Solution: Let an Elite Wordapper and their crowd of 1000s of freelancers join you at the office and produce 50 000 words a day at 50% lower costs than those of an agency
An Elite Wordapper is a freelancer that has gotten more than 1000 texts approved by clients in Wordapp in their native language, with at least 233 texts in the client industry, for example, fashion, iGaming or electronics.
They are trained by the Wordapp team to set up and manage content projects in Wordapp.
An Elite Wordapper helps you scale by:
Ordering

Translating your brief to templates and instructions along with localizing keywords etc.

Scaling the production to 40 000 – 50 000 words a day.

Managing the production through the Wordapp.com crowd of 1000s of freelancers.

Quality assurance
The main job description of an Elite Wordapper is to deliver the texts that you want with the needed quality, while minimizing the time you have to spend on this.
By being able to ask questions to you directly and their knowledge of Wordapp.com and the Wordapp crowd, just one Elite Wordapper can typically deliver 40 000 – 50 000 words a day. That means that even a backlog of one million words finishes in less than 20 workdays. This makes elite wordappers crucial to scale your content production 10x.
Elite Wordappers typically help you with 3 types of gigs
Scaling projects: Entering a new market, a big SEO-project or finally finishing that backlog of product descriptions. An Elite Wordapper joins you part or full time at your office and delivers a turn key project of 20 – 50 K words a day. Cost is 10-30% of the crowd list prices, depending on scope and your requirements.
Returning projects: An Elite Wordapper helps you with smaller projects such as adding 50 new category texts each month or daily approval of product descriptions. Cost ranges from 8-30% of the crowd list prices.
Special projects: Typically custom gigs such as translating terms and conditions, writing special content that doesn't require a template, placing a monthly order for self service clients, keyword research. Cost is an hourly rate which varies depending on language.
Send us an email at elite@wordapp.com to get your custom quote.
Want to become an Elite Wordapper?
Right now we are training and fast tracking Elite Wordappers in Stockholm, Malta and Istanbul. Apply by sending an email to elite@wordapp.com .