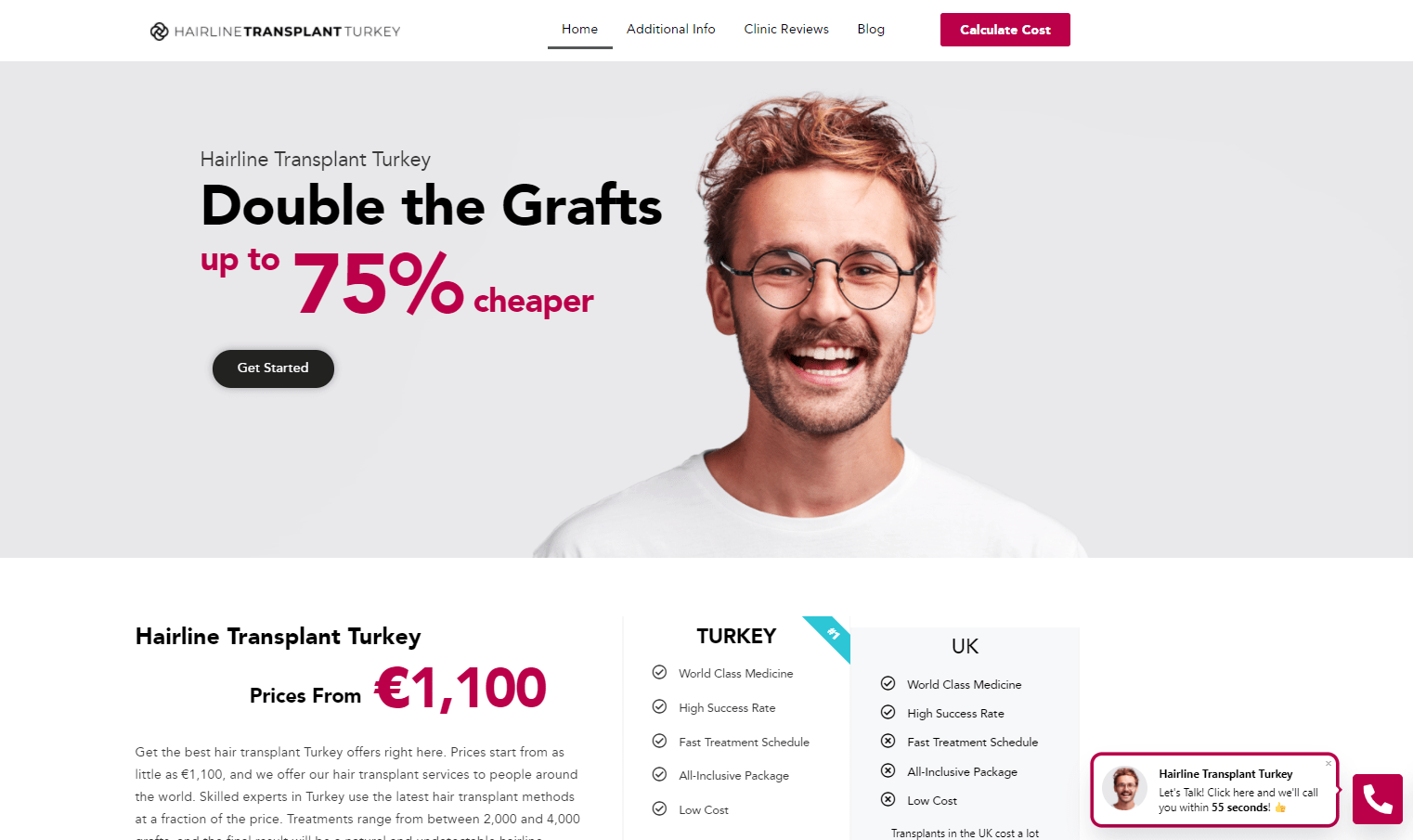 It was no secret that Hairlinetransplantturkey.com needed some work, but it was all about deciding what that work was and how best to implement it. Rankings were okay, and traffic was OK, but the conversion rates were rock bottom. Despite a great traffic flow, it wasn't worth much to us, and something had to change.
At the beginning of 2021, it was decided that we would embark on a new design project. With branding, UX and conversion in mind, we got started in January. First and foremost, we took to Klingit for some web design inspiration. The team re-created our logo and gave us a fresh modern and website that perfectly matched our vision. 
The Visual Results
We implemented the new web design in mid-February, and visually, the results were striking. The logo now has an icon that serves as a visual identifier, something we now use as a favicon and a placeholder when the full-size logo isn't suitable for a particular image.
Logo & Website Before: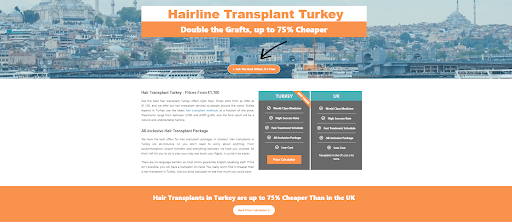 Logo & Website After: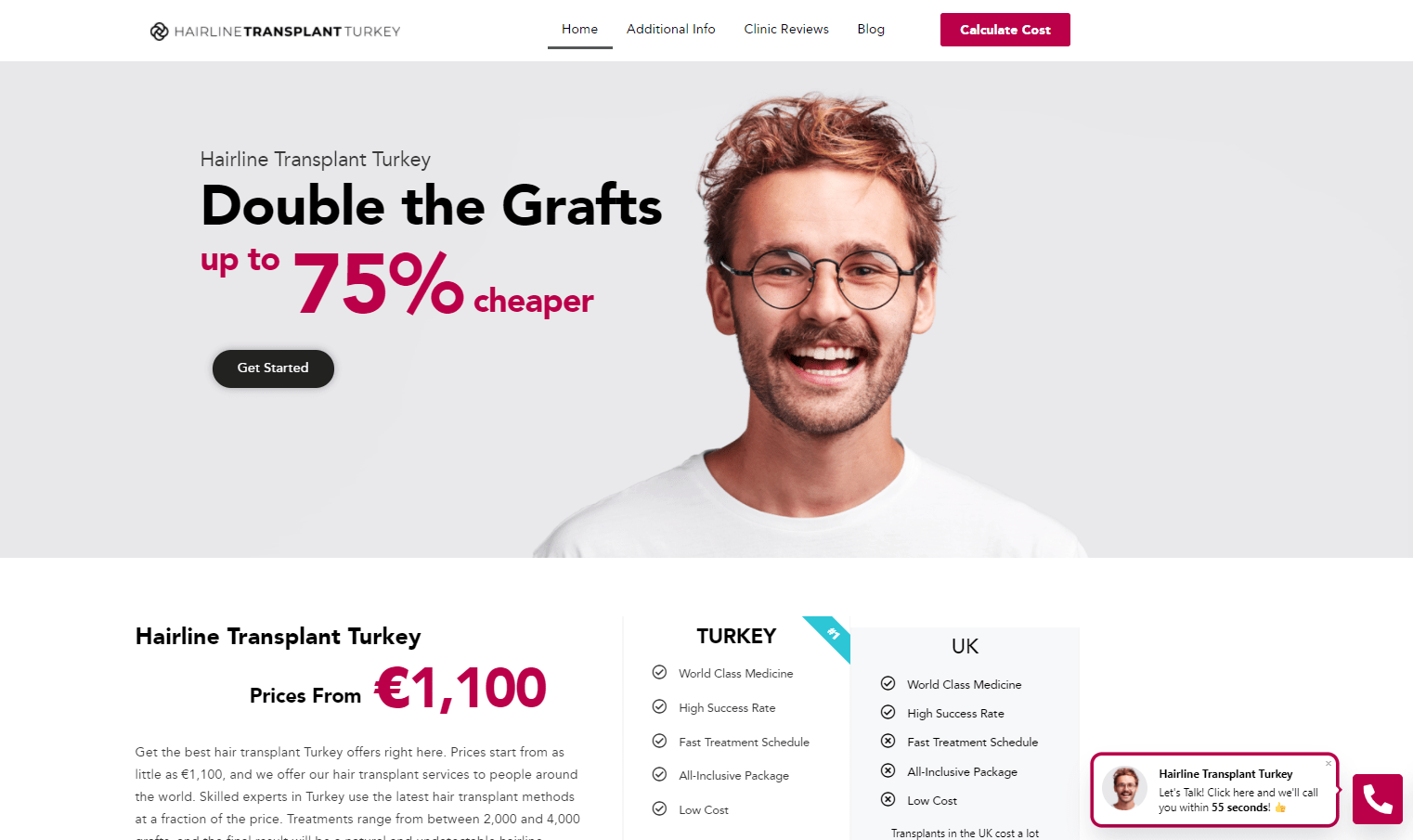 The harsh orange, blue and grey were switched out for a new white base with a new striking colour scheme. This sharp pink/purple colour is now used to give us a brand identity and make CTA's pop. The accent colour of turquoise blue blends perfectly, providing a whole new modern brand for Hairline Transplant Turkey.
Increased Speed and Traffic
The new website is built using a tool that is renowned for slow page speed, and ours was no exception in the beginning. We had this great new site, but the page speed was a real problem for both UX and SEO. This is where Nitropack came in. The all-in-one page speed plugin helped us improve from a score of 31 on mobile to 78 and 84 on a desktop to green across the board with 100.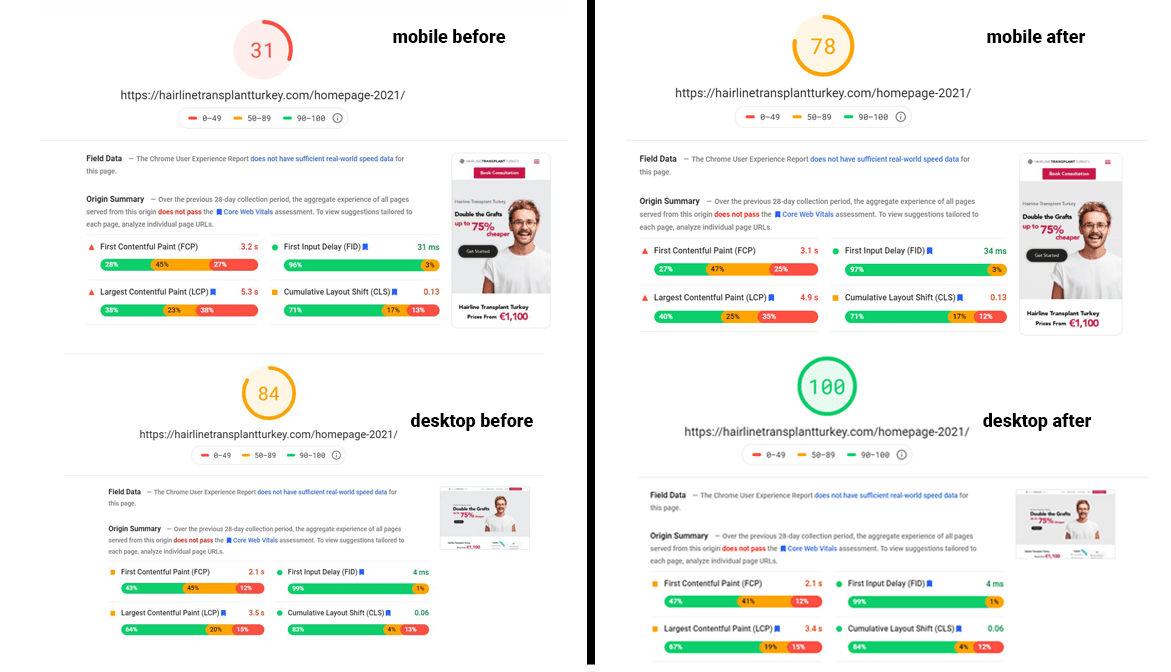 Conversion
Conversion rate data has been dramatically changed because of the Coronavirus pandemic. Travel limitations have meant fewer people enquiring about, or booking, a hair transplant. Because of this, we opted to compare the conversion rate one month before going live with the conversion rate post-live. 
| | | |
| --- | --- | --- |
| | 1st-31st Jan 2021 | 14 Feb-15 March 2021 |
| Session duration | 01:25 | 01:36 |
| Bounce Rate | 71.90% | 66% |
| Conversion Rate | 2.7% | 3.25% |
Conclusion
In just one month since launching the new website, with conscious SEO efforts and an entirely new user experience, the numbers are very promising. Users are spending more time on our website, and we have a reduced bounce rate by 8%. This has also lead to a 20% increase in conversion.
With the Coronavirus vaccine rollout in full swing and international travel becoming a reality, we expect these numbers to continue to rise. The new website, site speed and SEO work have set us up for great success in the post-Covid market.