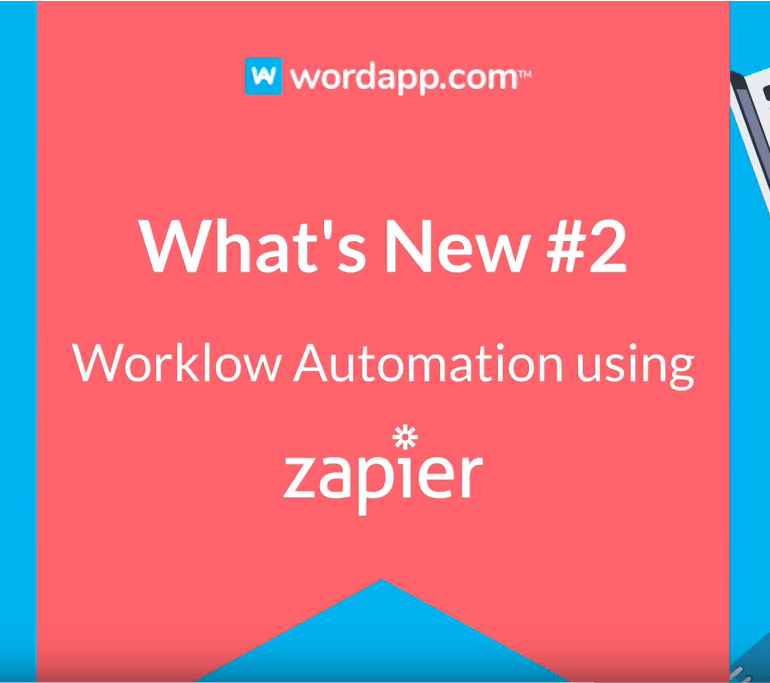 What's New #2 – Zapier integration
This week we made several improvements to our zapier integration. With zapier you can easily automate workflows by connecting Wordapp to other apps you use.
Create a free account at zapier.com and select Wordapp as a trigger
For example, when you approve a task on a project in Wordapp.com, send it automatically to zapier, add the task details to your report in Google Sheets, send the text intro and picture to your Facebook and Twitter accounts and update your colleagues in Trello.
Or send details of the task to any of the 1000+ other apps supported by zapier.
What's in store for next week?
We're still working on a big update to the dashboard and navigation as well as updates to our WordPress Plugin.