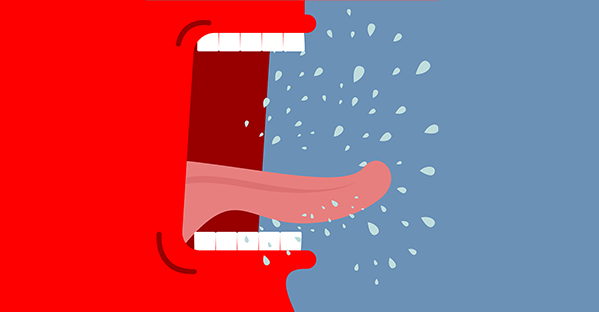 Wondering why your CEO is raving about product descriptions?
Sometimes CEOs can seem a bit insane when they get an idea in their head. So if you are wondering "WTF is up with these product descriptions, and why is this all the CEO can talk about?", then this post will explain the 5 reasons why your CEO is getting excited about product descriptions.
1. The CFO probably told the CEO about these two graphs showing the insane ROI generated by the biggest e-shop in the Nordic countries.
10x ROI makes any CEO, CFO, and shareholder happy.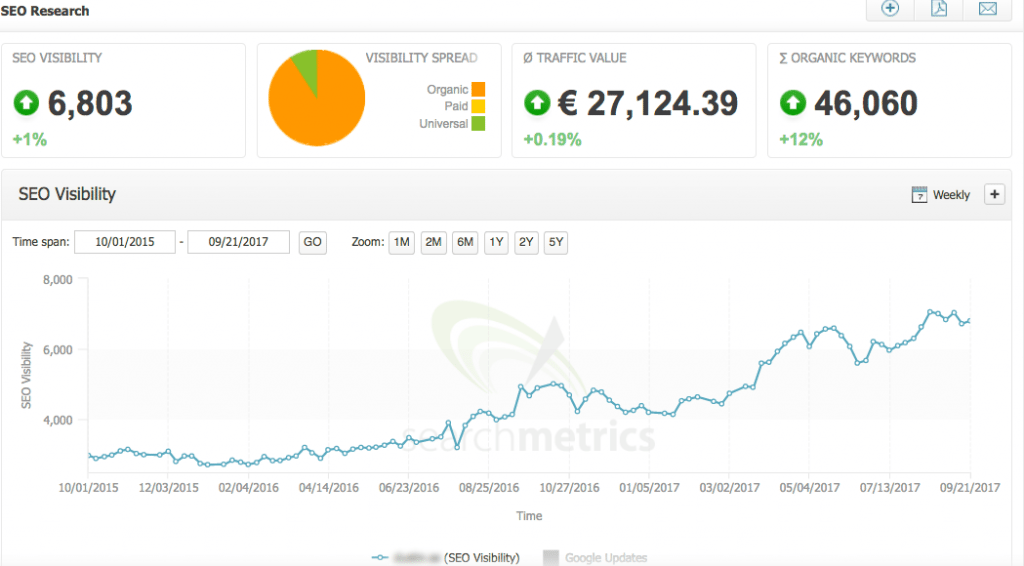 The Wordapp-crowd added 75-word introductions to 2000 products and doubled the site's visibility.

2. The COO probably told the CEO that your team can leverage the Wordapp-crowd and become 10-20x more productive without any loss in quality.
Instantly let 100's of writers (re)write or translate your product descriptions.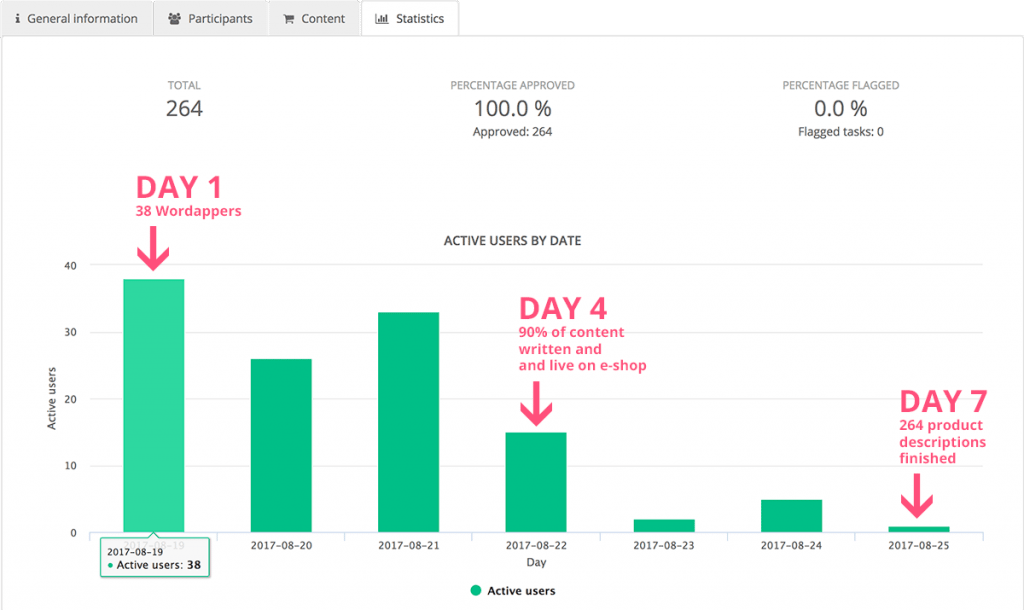 Quality is guaranteed as your own product specialists approve the texts at about 1/20th of the time it takes to write them.
Entering a new market takes weeks instead of months, cutting time to market.
3. The HR-manager probably told the CEO that the team can approve texts using their mobile device while they commute, allowing for more flexible work hours.
Write, edit, approve and return in Wordapp with any smartphone, anywhere.
Flexible work hours makes life way less stressful and more productive.

4. The CTO probably told the CEO that ordering and uploading texts can be done seamlessly using the Wordapp API.
Ordering content directly from your PIM, manual or automatic.
Uploading content is seamless upon approval.
Doesn't take more than a few days to integrate with Wordapp.
5. Your in-house content writers probably told the CEO that there is a 30%* discount on product descriptions in October.
30% off makes it cheaper to let the crowd create the product descriptions compared to writing them in-house.
This, in turn, allows your current content team to do way more important stuff.
Check out our prices page for details on Wordapp pricing.