Wordapp Improvements 5 November 2018
We regularly update our app to offer you a better Wordapp experience. Our updates include new features, performance improvements, and bug fixes. Below is a description of the latest features and bug fixes we have been working on for you. As always, thanks for using Wordapp!
Duplicate Content Detection
Duplicate content detection shows project managers a warning when uploading a content order, if duplicate content is detected. Project managers can choose to skip or allow the upload. This feature will greatly increase the speed at which projects are uploaded, and eliminate and problems with duplicate content in the process.

Block User
The block user feature allows project managers to block writers or editors on a project. If a project manager is not satisfied with a writer or editor, they can block them on the project. Also, project managers can block a user from only one of writing or editing for a project. This way, the back-and-forth sending of tasks between writers, editors and publishers will be avoided when the unwanted user is blocked.

Bulk Order
Previously, clients had to download a TSV order form, fill it in, and re-upload it to the system to make an order. With this improvement, we have introduced the ability to create bulk orders without leaving the app at all! After selecting the domain, template and project, all you will need to do is fill in the automatically-generated bulk order table, much like you would the TSV file, and create your order with one click!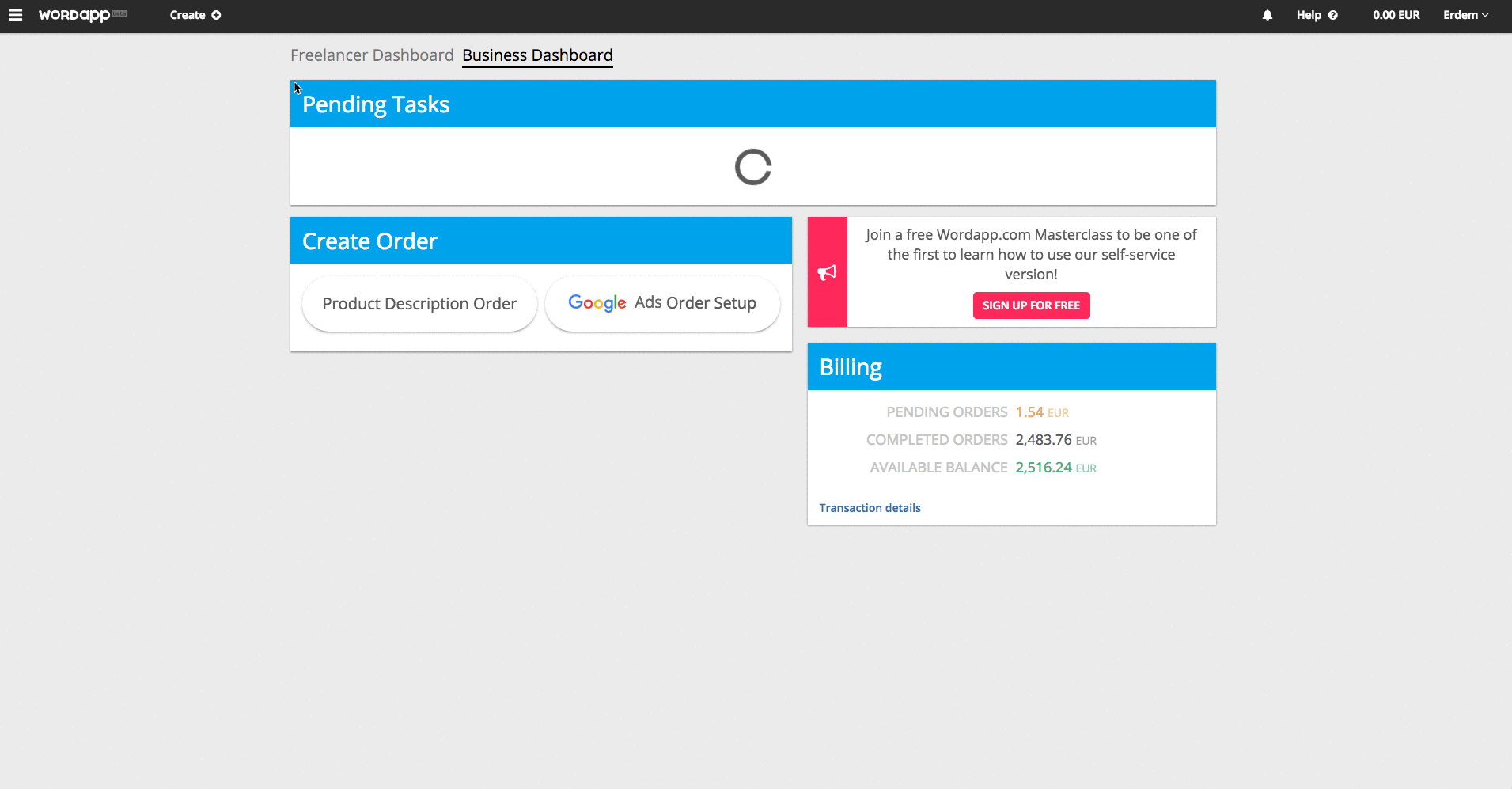 Google Ads
We are very close to releasing our Google Ads integration to the public. With this product, users will be able to connect their Google Ads account, and choose a subscription package to automatically improve the quality of their ads. For more information, watch this video: Scale Your Google Experiments