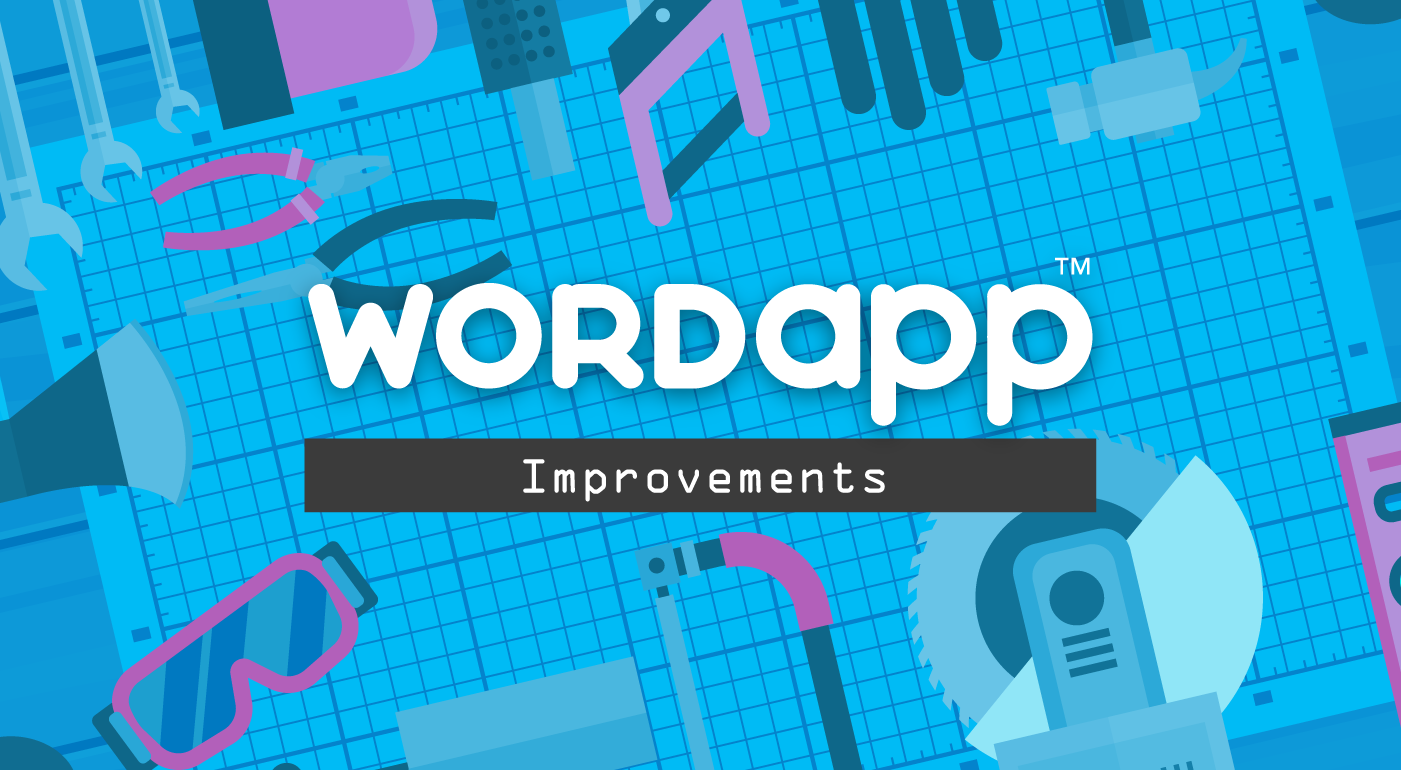 Wordapp Improvements 8 January 2018
To make Wordapp an even better experience for you, we regularly update the app. Our updates include new features, performance improvements, and bug fixes. Below is a description of the latest features and bug fixes we have been working on for you!
File this post under better late than never, part 2! This changelog covers our Sprints 67 and 68. The changes we have been working are not going to be pushed live just yet, but we thought our users would like to know about the cool new functionality to expect in the very near future! As always, thanks for using Wordapp!
Firstly, we'd like to ask our users to please bear with us concerning the work in progress with our new payment withdrawal feature a.k.a. "Withdraw my Money!" When a user clicks on this button, we are well aware that they are seeing the message, "You can't withdraw money through Wordapp just yet…" Even our in-house accountant is complaining regularly to us about this while paying all of our freelancers. And this can't be allowed to continue! 😉 So fear not, this payment hardship is about to end soon! Read on to learn about the progress.
Last Fine Tuning Touches On Hyperwallet Integration!
Our developers have been working on synchronizing the invoice profile between Hyperwallet (the bank transfer API we are using) and Wordapp, carefully. They made sure that the critical functionality is working correctly, and then optimizing the front-end in conjunction with the back-end. In addidion, they have completed the HyperWallet webhooks integration successfully.
About Wordapp Payments
We are working on a new user experience for adding your payment method, and we believe that it is for the best to wait until our team designs and fully implement the functionality. This needs to work well right out of the gate!
Currently, the button on Balance page named "Withdraw money," does not do much if the user clicks on it. This will all change when the new Payment Method functionality is complete. Soon, the user will be able to set up a connection to their bank or PayPal (see below) account. And if they do so completely, Wordapp will make the payment through the new withdraw workflow and pay to the user's account, like magic! This will make working and earning on Wordapp even easier!
Latest News From the Invoice!
The developers have made some changes and done some fine-tuning on invoice numbers on the transaction lists, … and they are still perfecting it as of this writing.
PayPal Implementation
More options are better than one, right? To have our users get paid the way they'd like, we decided to add the ability for PayPal payments with Wordapp. Thus, freelancers who do not want to withdraw their money via bank transfer can choose to withdraw to their Paypal account.
Minor Improvements
Bug Fixes
Terms of Service confirmation dialog – change checkbox input to better one (standard input is not scaling good enough)
Users' last names have become mandatory in the profile.
Invoice layout has been improved for better readability.
Invoice page numbering has been improved and fixed.
When entering IBAN numbers spaces are sanitized.
The term "Bank Transfer" has been used instead of "direct deposit."
Payment method settings information has been added to a help page on help.wordapp.com.
A bunch of general bug fixes and performance improvements.