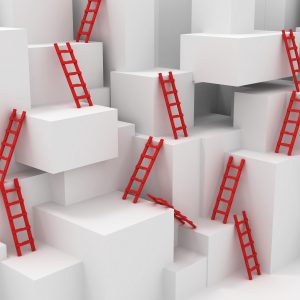 Yesterday we made a very big change in Wordapp by introducing  Wordapp levels for writers and editors. This change will have important consequences for your task feed, so please take a few minutes to read it through.
How Wordapp levels work and why it is important
First, there is a simple point system
Each writing or editing task you do has points:
minus 1 point.
If your task is approved: You get plus 1 point.
If the publisher loves a task you worked on: You get plus 3 points (for both the writer and editor of the task).
Second, points for each level is based on the Fibonacci sequence
So in level 1: You can haveone writing or editing task pending approval.
But in level 5: You can have >five writing or editing task pending approval
But, whereas you only need +1 to go to level 2, you have to get rewarded with +8 points to go to level 5 and +13 for level 6, +21 for level 7 and so forth.
You can read about all the levels here and see them in your analytics.
Third, we increased the writer payment by 30%
As a writer, your job is now to send an almost perfect text to the editor. It should not have grammatical or spelling mistakes (hence the increase in pay).
Fourth, the editor payment is the same but entails more of a teaching role
As an editor your job is to send a perfect text to the publisher, by:
Reading through the entire text and fix minor typos or grammatical mistakes
Check that the instructions and tone are followed (we don't give minus points if the task is returned because of that if it is the first two tasks on a project).
Teach the writer how to install spellcheck or explain some grammatical errors.
Two very IMPORTANT notes here are that:
Once you "approve" as an editor, you take over the responsibility of the text and CANNOT send it back anymore. So if you get it returned from the publisher, you have to fix the text.
The text you send to the publisher has to be free of spelling or grammatical mistakes, a small typo in an otherwise excellent 1000 word text still gets a minus-point for spelling mistakes.
Fifth, everybody got a promotion
Wordapp doesn't assign specific roles to Wordappers anymore. In order to make the system fair, everybody can do both writing and editing tasks. Basically, everybody is in the same boat and writing starts at level 3 and editing at level 1 for new users. (Make sure you have your native languages set in your profile.)
Why did we introduce the Wordapp levels system?
First, we wanted to create a fair system where everybody starts equally.
Second, we wanted to make sure that great Wordappers get rewarded with more work.
Third and most important, we wanted to create an ever increasing user experience.
What does the new leveling system mean in practice?
For new Wordappers it will take some time to get "leveled up" as it can take up to 48 hours (we're trying to bring this down a lot in the coming weeks) to get a task approved or rejected. Until the pending task is checked, there won't be any tasks you can work on.
For existing Wordappers (with high levels) it will mean that you can do a lot of tasks every day, but it also means that you can get leveled down if you are having a bad day for example.
Questions?
Write us in the Live Chat or join a workshop this Monday (29-aug).