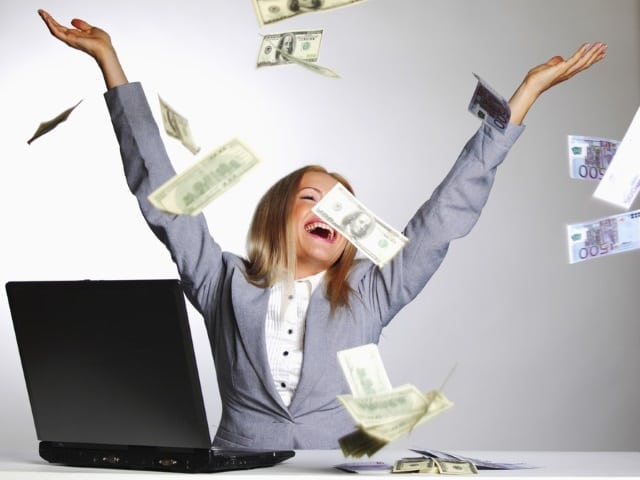 Getting paid as a writer or translator has never been easier
Important note about PayPal (17-OCT-2019)!
Yes, PayPal payments are now really coming to Wordapp.com! We're launching it in the middle of November. Best news? For every 30 survey tasks you complete, you earn 1 free PayPal transfer!
At Wordapp.com our mission is to help businesses and freelancers to make money online and getting paid and invoicing your freelance work should be seamless, fast and without any administration work.
Summary
Administrative work related to getting paid as a freelancer is sometimes up to 15-20% of the total hours spent. With Wordapp, freelancer invoices and payments are fully automatic and the entire process is a thing of the past.
The Problem: Too much administration and lack of simplicity
Let's face it, administration work, like sending invoices is boring and doesn't generate any value. Worrying about when to get paid or kindly reminding your client that your payment is due, is probably not why you started freelancing in the first place. What is even more boring? You can't charge for the time spent doing this.
The Solution: Wordapp Freelancer Payments and invoices
We believe that our freelancing with Wordapp.com is like it  should be. Wordapp Payments will eliminate the three main problems with getting paid as a freelancer:
1. Free* Transfer to Your Bank Account
No more reminders or worries about your payment, just click on withdraw and the withdrawable funds automatically get transferred to your bank account within 5 working days days for free.
*Free bank transfer for balances over 500 Euro (there is a 8 Euro transaction fee for balances below that).
2.Free* Transfer to Your Paypal account
Prefer Paypal? Complete 30 paid surveys to activate the Paypal payment method and enjoy your first free transfer within 5 business days.
*You get a free Paypal transfer, worth 8 Euro,  for every 30 surveys you complete.
 3. Automatic self invoice
No more time spent sending invoices, since your invoice is generated automatically the last day of each month. You can then download the invoices when you need them.
Start making money as a Freelancer Now
Getting started as a freelancer in Wordapp is easy and you will start earning from day one with easy tasks like surveys, available in over 75 countries. Additionally we increase the markets with an onboarding guarantee to become a successful Wordapper if you complete enough tasks successfully. 
The only requirements we have are that you are good at your native language and have passion. 
And that's our secret really, because everyone is good at their language and has a passion!
With Wordapp.com we make freelancing, simple, fast and easy!