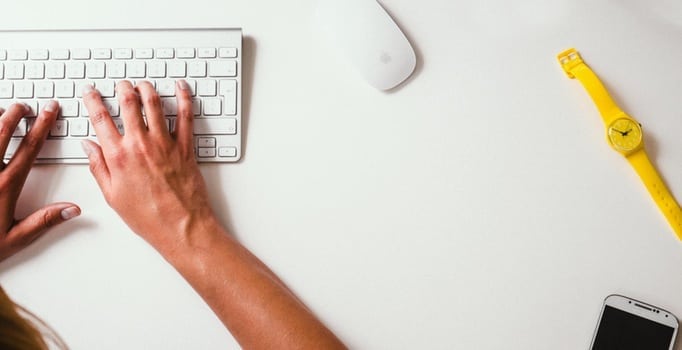 Read the full Duplicate Content SEO Guide here
Duplicate content is a common issue, which can cause fundamental errors on your site. Blocks of text that appear similar in more than one website or domain are classified as duplicate and search engines like Google have a problem with these websites. This makes uploading original and genuine content very important.
Causes for duplicate content
There are a lot of reasons as to why we have a lot of duplicate content out there. Some do it intentionally, trying to increase the number of visitors to their website and therefore achieving a higher ranking in the search results. Google is very serious on the issue of originality and rewards original content. This is why such websites are usually penalized heavily. The website gets "devalued" and apart from lower rankings in the search results, some sites get removed from the Google index completely.
Sometimes duplicate content is an unplanned consequence of how the Internet works. As site owners develop content for different platforms like mobile and desktop, search engines get confused and understand such similarities as "duplicate content", therefore these sites may get penalized adversely. It is vital for site owners to be careful and use the right tags to differentiate content for different platforms. This makes it easy to share and distribute their content but without the right strategies their efforts are futile.
Practical solutions for duplicate content
One way content gets duplicated is when websites migrate or when site owners redesign their website. In such cases, the same content appears more than once and these websites get penalized with lower rankings on search engines. Site owners should use the 301 redirect command every time they are migrating or redesigning their websites. This helps redirecting users to their new websites and it is usually done within the websites, using the .htaccess command or through the administrative console.
Another simple yet effective method of dealing with duplicate content is by ensuring, that any content uploaded on the website is original. Don't pick content on other websites and copy it on your website (yes, that also goes for product descriptions from your suppliers). The content creators for your website should supply you with original content, which is genuine and unique. When linking content within your website, ensure that you do it in a consistent manner, which will help avoid the search engine viewing it as duplicate content.
Using Wordapp to get unique content and not duplicate content
If you need original content for your website, there isn't a better place than Wordapp. Wordapp has a team of experienced writers and editors from all over the world, who work around the clock to supply you with original content, which is not only expertly written, but also properly edited, lacking grammar, syntax, flow and other typical errors. We have worked with a lot of companies, delivering engaging and captivating content, which helps them meet their business needs, goals and objectives. Sign up with us today and let our writers do all the content creation for you for a reasonable price.
Featured Product: Product Description Rewrite
Order your SEO content now
We deliver content which is SEO optimized, so as to increase your website ranking on search engines results, thereby making you relevant to the largest portion of online users as possible. Our writers are trained in SEO writing and therefore are making us your ultimate partner for content creation. Order your SEO content now.