Wordapp Improvements 27 September 2018
We regularly update our app to offer you a better Wordapp experience. Our updates include new features, performance improvements, and bug fixes. Below is a description of the latest features and bug fixes we have been working on for you. As always, thanks for using Wordapp!
Negative Keywords
Negative keywords can now be added to the domain, separated by commas. They will be automatically applied to all items as a rule in the tasks that are tied to that domain. Negative keyword rules will work the same way as the keyword rules but in the opposite manner. The rule box for negative keywords will turn red when one of the negative keywords is used in the item's text.
Updates on Left Panel
All of the sections in the left panel are now collapsible. Publishers and project managers can edit the instructions directly on the left panel. An "Edit domain" button is added right under the "Edit template" button, now publishers and project managers can access the domain page directly from the task. Do's and don'ts section is moved to the info tab from the resources tab. The resources tab, now called "Sample Texts", now only contains the sample texts.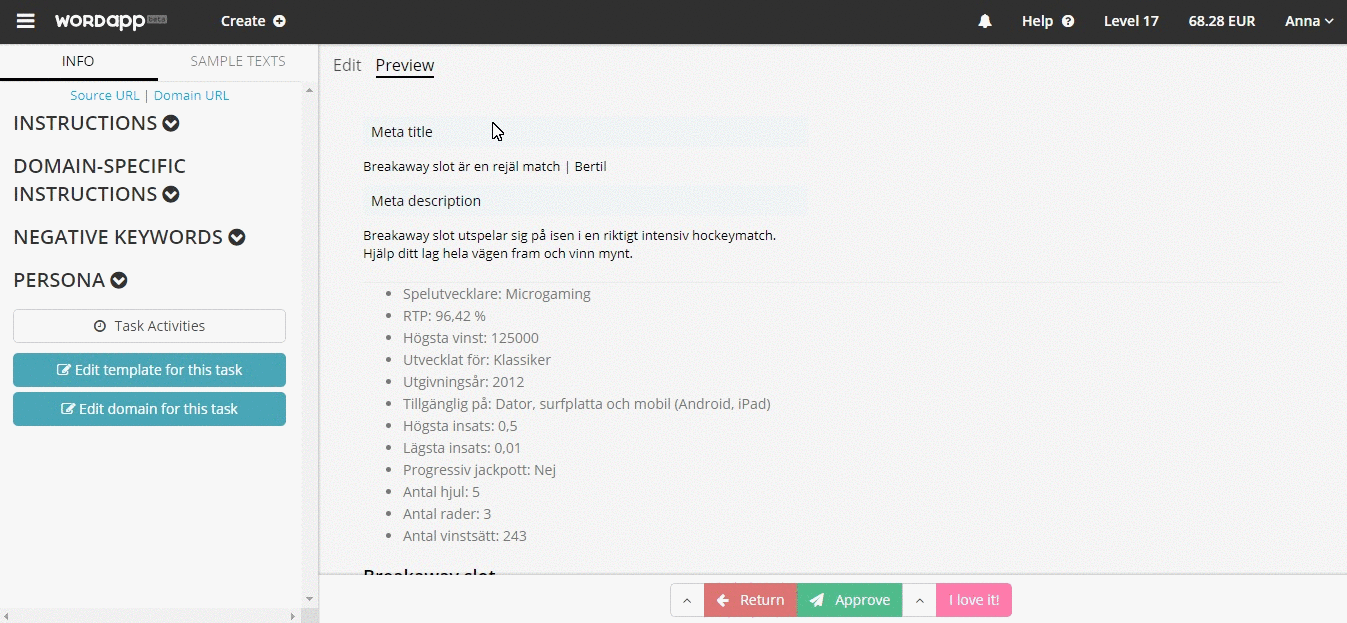 Invitation Link
The invitation link allows publishers and project managers to invite people directly to the project. You can choose the role you want the person to have, and generate an invitation link.